The future of sustainable packaging has come in the form of a water-resistant paper made out of discarded pineapple leaves . The innovative product, "Pinyapel", aims to be a sustainable alternative to plastic and processed paper alternatives. It received one of this year's D&AD Future Impact Awards for Environment and Sustainability in New York City.
The name came from a play of Filipino words Pinya (Pineapple) and Papel (Paper). It is a water-resistant paper is an excellent alternative to plastic packaging like plastic cups, plastic bags, and other plastic storage boxes. It was developed by a Filipina businesswoman named Lolita "Luchi" Cabanlet of Cagayan De Oro Handmade Paper.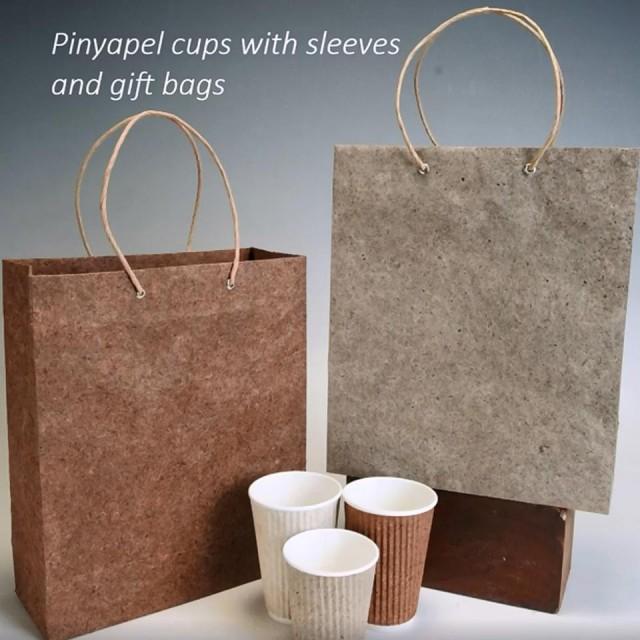 Cabanlet enlisted the help of the Philippines ' Department of Trade and Industry (DTI) and Design Center of the Philippines (DCP) to produce the "locally-manufactured specialty paper" from scrap pineapple leaves. The innovators sourced their raw material from a pineapple plantation in the southern province of Bukidnon.
"Pinyapel is a locally-manufactured specialty paper made from discarded pineapple leaves and developed by Design Center of the Philippines' Materials Research and Development in collaboration with local raw materials supplier and materials converter," reads a Facebook post from DTI-Design Center of the Philippines.
In a press statement, the government agency describes Pinyapel as the "future of packaging." They also said that they partnered with Cabanlet "to launch a sustainable innovation to transform waste into new and useful material, a forward-thinking approach to combat the growing problem on non- biodegradable plastic."
Furthermore, the Department of Trade and Industries said that the project also aimed to help farming communities earn more from their discarded pineapple leaves.
"With the growing demand for sustainability locally and globally, the pinyapel development is aimed at encouraging a circular economy that increases livelihood in farming communities and generates commercialization opportunities while giving new value to agricultural wastes," DTI-DCP said in a Facebook post about the sustainable product.
The developers of Pinyapel has partnered with Nature's Fresh, a pineapple exporter from Bukidnon, to supply them with scrapped pineapple leaves to manufacture them into water-resistant paper sheets using a technology developed by the Design Center of the Philippines. It was then supplied to Ideatechs Packaging Corporation, a company producing food container products.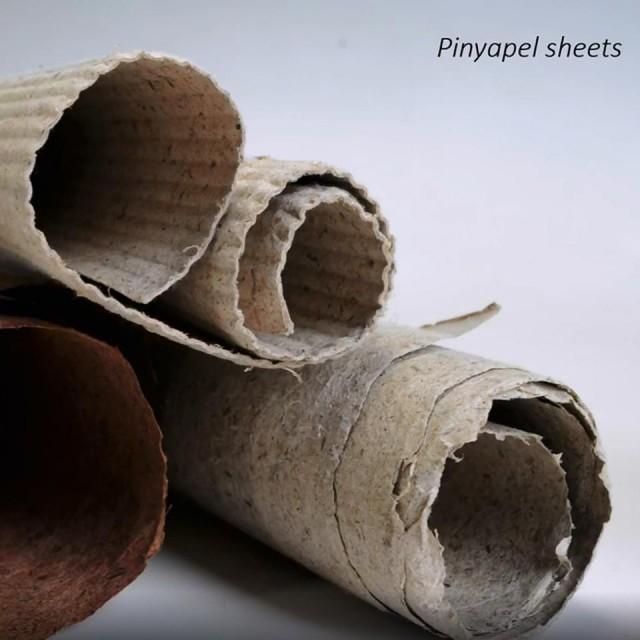 The award will be given in New York City, USA, on November 6. It will be conferred during an "annual activity recognizing those who put their creative ideas into world-changing projects, products and campaigns."
Pinyapel is just one of the recipients of the 2019 Future Impact Awards for Environment and Sustainability by the D&AD, an organization that recognizes individuals and organizations that have made or will make a positive impact on the environment. The winners of the coveted prize will receive a $150,000 and combines consultancy, mentoring, masterclasses, and development grants, as well as access to a creative, peer-driven network.
"D&AD Impact exists to recognize creative ideas that are driving positive change. It does so by elevating purposeful products, initiatives, and campaigns; by accelerating projects with the potential for impact through a 12-month Future Impact program, and by educating brands and entrepreneurs on incorporating purpose into their business strategy," reads the D&AD website.