Tech giant, Apple, announced today that their highly anticipated Apple Card is now available to all qualified customers with iPhone 6 and higher in the U.S. who can start applying for the company's bid for a credit card through the Wallet app on iPhone in minutes and start using it once the credit approval is done.
In a press release authored by Apple Pay VP Jennifer Bailey, she said that the Apple's credit card was built on "simplicity, transparency, and privacy" and announced that applying for the credit card has no fees. She said that they are encouraging people to use a credit card with low interest and an easy way to view and manage transactions, all while having a system that focuses on security and privacy.
"We're thrilled with the overwhelming interest in Apple's credit card and its positive reception," she said. "Customers have told us they love Apple Card's simplicity and how it gives them a better view of their spending."
Apple says that the credit card they are offering is one-of-its-kind, as unlike other credit cards, the Apple Card bears no card number, no CVV codes, expiration date, and signature, which offers users with a new kind of security because it "is more secure than any other physical credit card."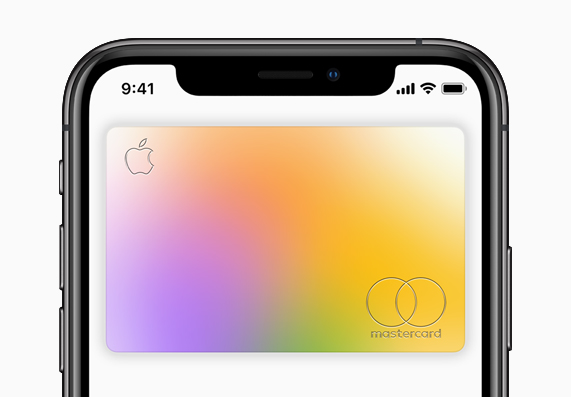 Aside from users being able to pay with Apple Pay in stores, in apps, and on websites, the company also offers a compelling rewards system which gives the user a rebate every time they purchase using the credit card.
"Apple Card's compelling rewards program, Daily Cash, gives back a percentage of every purchase as cash on customers' Apple Cash card each day," reads the press release.
"Unlike other cashback rewards, Daily Cash is added to customers' Apple Cash card each day and can be used right away for purchases using Apple Pay, to put toward their Apple Card balance or send to friends and family in Messages."
Every day, customers will receive two percent (2%) Daily Cash every time they use Apple Card with Apple Pay, and three percent (3%) Daily Cash on all purchases made directly with Apple, including at Apple Stores, apple.com, the App Store, the iTunes Store and for Apple services, the company said.
Furthermore, Apple Pay is expanding their reach and merchants that offer 3% Daily Cash beyond Apple-related merchants. One of the first partners of the service is Uber as the company announces that starting today, users will get 3% Daily Cash once they use their Apple Card to use Uber and order from UberEats.
"Customers can request a ride through Uber in more than 700 cities across the globe and order a meal through Uber Eats in more than 500 cities around the world. Apple Card will continue to add more popular merchants and apps in the coming months," the company added.
Apple prides itself of the revolutionary powers of Apple's credit card as it "delivers new experiences only possible with the power of the iPhone, including reaching support 24/7 by simply sending a text from Messages." The tech giant said that their credit card has the ability to help users understand their spending habits through artificial intelligence (AI) and machine learning (ML) by clearly labeling transactions with merchant names and locations in Wallet and provides weekly and monthly spending summaries with analysis.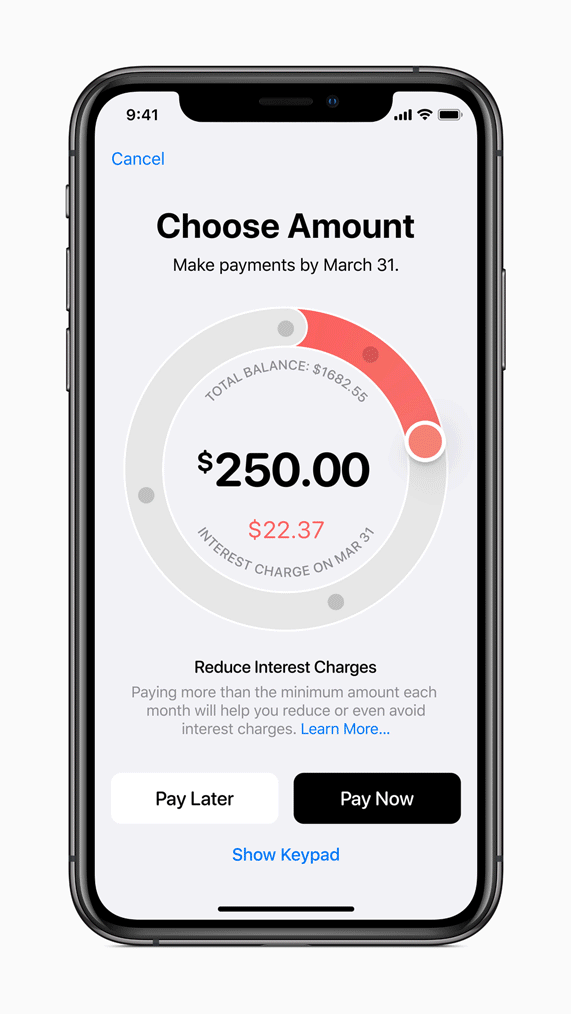 Moreover, the company promises that there will be no fees associated with using the Apple Card. That includes no annual fees, late, international or over-the-limit fees. It needs to be clarified; however, that Apple will not charge any fees for late or missed payments, but users will still accrue interest until they are able to pay their balance.
"To help customers make informed choices, Apple Card shows a range of payment options and calculates the interest cost on different payment amounts in real-time," added by Apple to its promises.
As part of their commitment to privacy and security, Apple said that they had developed a security and privacy architecture that won't tell Apple where did a user shopped, how much they paid, and when did they make the purchase. In short, all the transactions will be encrypted, and only the user can see them.
The Apple Card is brought to users in partnership with Goldman Sachs as the issuing bank. However, the company assured that the bank would follow the security and privacy policies set by Apple.
Goldman Sachs will never share or sell data to third parties for marketing and advertising. Apple is also partnering with Mastercard to provide the support of a global payments network.