In May, a man is walking along the streets of London with his green jacket when he noticed a van that he thought to be a police surveillance vehicle. While he walked passed the car, he covered his face with his hoodie in fear that there might be some sort of facial recognition system around. Much to his surprise, he was stopped by the UK police and fined him more than a hundred pounds for "disorderly behavior."
Facial recognition systems are everywhere. It is in your car to automatically unlock it without a key. It is in your smartphones and smart homes. It is even in airports to help you board your flights without hassle. The reality with facial recognition is that it becomes a staple technology in many aspects of human life that it becomes almost impossible to get away from.
Thankfully, Ewa Nowak, a graduate from the design department at the Academy of Fine Arts in Warsaw thought of an ingenious and very stylish way to shield your face from the gawking eyes of facial recognition cameras. He has created a jewelry design that can trick facial recognition systems and hide key facial features to prevent them from identifying someone.
"I was just amazed how they could identify our gender, age, and mood," Nowak explains her curiosity towards securing oneself from unauthorized and unconsented facial recognition. "But also how the development is constantly leveling up. I was surprised about how even if we have our face partially covered, how [face recognition] can still follow us and distinguish us."
Nowak is currently co-founding a design and arts venture called NOMA together with another artist Jarosław Markowitz.
According to Nowak, she was inspired by the release of light-up glasses that was developed by Japan's National Institute of Informatics to fight facial recognition systems. Because of her creativity, she developed a device, or more like face jewelry. Her design included two brass circles that hang down from the cheekbones and an additional long piece of brass that stretches up to the forehead. A long wire can be used to attach the entire piece into your head, similar to how glasses work.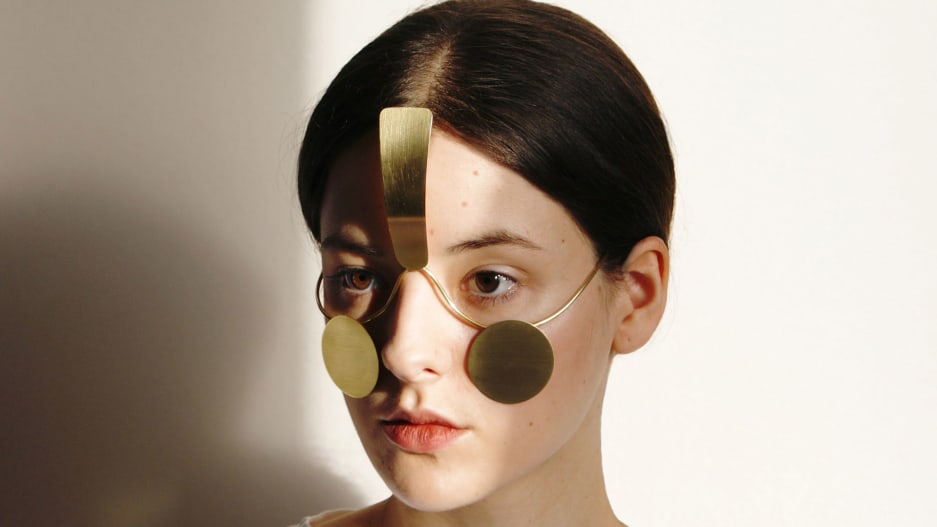 Nowak has previously worked with other designs too, but this specific jewelry design is the first that worked and has actually prevented a facial recognition system from recognizing her facial features.
Mazda Design Award granted her the trophy at the recently concluded Łódź Design Festival for her ingenious way of preventing facial recognition from identifying someone.
"I worked on the [face jewelry] for two or three months, and then it waited," Nowak says. "The reason I showed in Łódź is that there was a competition. I entered, and the project won. It's the easiest way to get displayed. There are so many projects stuck at the university level. When we were studying, a lot of people asked how to show their work to people and share ideas. Education and business are disconnected from art."
There is one big problem, though. Because Nowak considers the design more as a conceptual work of art rather than a product, the Polish artist said that she has no plans of mass-producing it; especially that the product has to be molded to someone's face and to be perfectly fitted in order to work.
While it is unfortunate that Nowak's design is not much of a help to people; apparently, it opens a wide door for designers and technology experts to develop their own version of a facial recognition shield.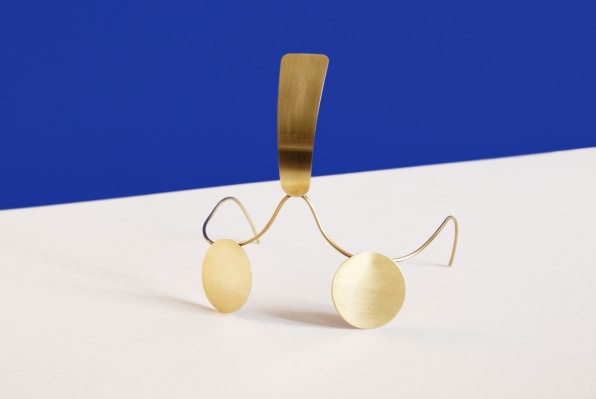 Her design can also serve as baseline design for innovations in the area of facial recognition shielding and could inspire younger people to develop their own.
With the growing popularity of facial recognition, a market for it it is very much open, and that serves as a strong incentive for businesses and intellectuals alike to produce something that could help people protect themselves from the privacy-violating facial recognition.
The unregulated technology that is facial recognition has continued to steer public dialogue on the protection of people's privacy. Human rights advocate that the growing prevalence of the systems makes legislation and regulation lag from their intended purposes. They hope that with innovators like Nowak, the world will see a balance in the benefits of facial recognition and people's privacy.