A student from the San Francisco Bay Area college used a Snapchat filter to take down a pedophile police officer by tricking him into having sexual intercourse—all under the guise of a fake profile account on Tinder.
Taking photos of oneself or selfies have influenced today's generation. With the aid of rapidly developing smartphone front cameras—to become better, clearer, and a multitude of other enhancements—the selfie phenomenon has only become more widely accepted.
The introduction of face filters or adding elements or features on your face through AI tech has only furthered society's keen interest in taking selfies, photos, or even videos.
Ethan, 20 years old (his last name withheld), the college student from San Francisco, used Snapchat's gender-swap filter on a fake profile on Tinder that ultimately led to the capture of a pedophile police officer.
Ethan set-up the Tinder profile to identify pedophiles in his area. He was motivated after receiving news that a friend of his was molested at a young age.
On the dating application, Ethan posed as a woman named Esther with his profile picture, doctored to look like a woman thanks to a Snapchat filter.
"I believe he messaged me, 'Are you down to have some fun tonight?' and I decided to take advantage of it," Ethan said.
Ethan then informed the man that he was only 16 years old and asked if his age bothered him. The man's response showed that he was unbothered by the fact that he was asking a 16-year-old girl to have sex with him, the police statement acquired by NBC Bay Area.
The man on the other end of the line was recognized as San Mateo police officer, Robert Davies. NBC also added that he was arrested last week by San Jose police on suspicion of discussing sexual activity with a minor on social media.
"I was just looking to get someone," Ethan said. "He just happened to be a cop."
Davies has been placed on paid administrative leave, according to the San Mateo Police Department. San Mateo police Chief Susan Manheimer released a statement about the arrest last week:
"This alleged conduct, if true, is in no way a reflection of all that we stand for as a Department, and is an affront to the tenets of our department and our profession as a whole. As San Mateo police officers, we have sworn an oath to serve and protect our communities. I can assure you that we remain steadfast to this commitment to serving our community with "Professionalism, Integrity, and Excellence."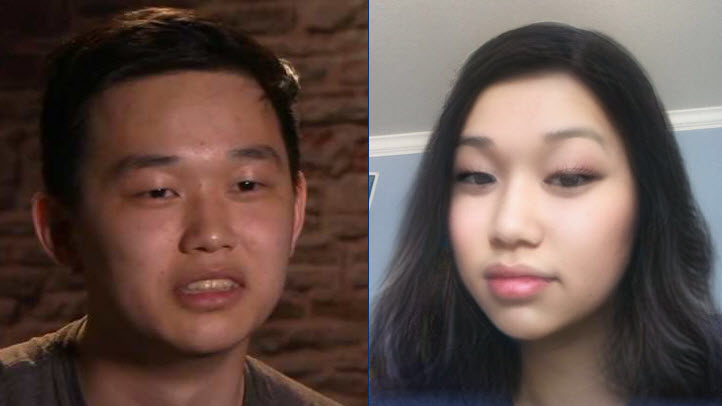 Snapchat was the first social media platform to largely capitalize on the idea of developing artificial intelligence technology to optimize facial features that enables it to modify a user's face on-screen. In its earlier days, Snapchat was able to add a flower crown on a person's head or dog ears and a licking tongue every time a user opens their mouth, for example.
Since then, Snapchat has added a plethora of other face filters that also includes in-app gaming by detecting the movements of your face and head. Recently, the social media platform added a new face filter that had the Internet ogling over their Snapchat apps: a gender-swap filter.
Basically, the filter modifies a person's face including their hair to look like that of the opposite sex. For women, they were added a scruff of beard, thicker eyebrows, and clean-cut hair. Meanwhile, men had shoulder-length hair and overall softer features.
The face filter garnered massive attention from the public as seen on the number of re-uploads on other social media platforms such as Facebook and Twitter.
However, amidst the face filter's popularity and apparent use in today's recent arrest, it faced criticism on basis of gender discrimination and reports on how the filter was used to attract attention by pretending to be that of the other sex.
There were reports that other men are using the gender-swap filter to pose as women on Tinder. But unlike Ethan, these men are not using the filter for the right intentions. It's a double-edged sword where men realizes how much women are harassed online. On the other end, it's also a wrong thing to lead others to believe a false reality.
Russian nuclear-propulsion missile blows up accidentally
Rosatom finally confirms the incident.
In the last few days, an official report involving a rather serious accident earlier this August was revealed by Russian nuclear agency, Rosatom. According to its details, the nuclear engine of a particular experimental cruise missile exploded, which caused the deaths of several technicians, as well as, creating a nuclear hazard around the area.
Nyonoksa "Ground Zero"
On August 8, 2019, on a test barge located somewhere in the White Sea in Nyonoksa, Arkhangelsk Oblast (around the extreme Northwestern area of Russia), a cruise missile test had gone awry after its nuclear engine unexpectedly exploded.
The cruise missile in question was a 9M730 Burevestnik, known to NATO as the SSC-X-9 "Skyfall." It is designed as a super-long range ballistic missile built to fly for very long periods around the world, sometimes even during the course of days or weeks. This was achieved using a nuclear engine, which uses air passing directly through the engine to maintain lift.
It is important to make the distinction that this is NOT a nuclear missile. In other words, its payload is not a nuclear warhead. Instead, the cruise missile is powered by nuclear energy. By design, it can be configured to carry different types of ordinances, depending on the mission structure and its deployment procedures. However, it CAN carry nuclear warheads, but its design is essentially a long-range ballistic missile that replaces rockets or jet engines with a nuclear engine.
The incident, while significantly less in scale than something like a nuclear reactor meltdown, was still a serious nuclear accident that cost the lives of people involved. Nevertheless, the incident remained unreported for at least three or more days, until Rosatom finally acknowledged the incident on August 11, 2019.
Sadly, the official report remained discreet about the description of the nuclear engine installed on the cruise missile. Rosatom instead officially referred to it as "an isotopic power source for liquid engine installation." The report then goes on to specify that there were at least five employees killed during the accident, all of which have apparently been subsequently posthumously awarded with unspecified honors.
Health Hazard and Censorship Concerns
On August 14, 2019, the entire rural community of Nyonoksa was ordered to evacuate the area. Fishing and all other coastal activities were also prohibited during this time. Though during the next day, the evacuation was canceled. The villagers were allowed to stay at their homes.
The incident became dubbed as "small-scale Chernobyl disaster," harking back to the national emergency of similar nature, but significantly larger in scale in 1986. This is exacerbated by the implication that Rosatom was deliberately pushing the definition of a "nuclear engine" away from the exploded cruise missile.
Outside Russia, there were several concerns as to how the radiation would drift towards European airspace. However, at the moment, there are still no such reports.
Also, based on current meteorological data around the supposed affected area, there might not be any significant updates on this end for the next several days. At the very least, if any radiation hazard over Europe relates to the incident, we would likely be able to sample the radiation to determine which isotopes were involved in the accident (or which things got caught in the explosion).
External Detection
Despite the level of risk and danger posed by this accident, publicly announced details are very scant, at least at the moment. This is very much understandably so, as this is the Russian government. It might presumably have its hands full at the moment due to damage control and lessening the hysteria of the incident so as not to cause an international uproar.
Despite this, however, there were several posts and news feeds that show images or information related to the scale of the incident. Other institutions and organizations around the world have also independently detected the occurrence of the explosion, in a way technically confirming the unfortunate events that transpired last August 8.
One such observation was from the Comprehensive Test Ban Treaty Organization (CTBTO). They detected what was assessed to be an explosion, triangulated within around the same area in Russia using its globally deployed sound and radiation sensors.
Aside from these separate reports, there is substantially strong circumstantial evidence that the exploded cruise missile was not just the same type but is exactly the same one that was launched off Novaya Zemla on November 2017.
During that year, the first and only flight test of the Burevestnik missile ended in a technical failure, after being unable to sustain its flight time for the last two minutes that it was supposed to keep its heading and trajectory. The missile, despite announced efforts to search for it in 2018, was not found. Or at the very least, the Russian government never announced any updates on its search.
Even more peculiar, is that the nuclear fuel carrier Serebyanka was also spotted within the same area in Nyonoksa during August 8th. This strongly implied that there were salvage and retrieval operations for something nuclear that was ongoing nearby. This then provided hints that it was, in fact, the exploded nuclear-powered cruise missile.
Once Again, Into the Disappearing Tracks
As of now, there are no new major details leaked about this "little Chernobyl" incident. Being that this is an accident of an extremely sensitive nature both politically and militarily within Russian borders, it is almost certain that we would probably never hear about any of its details again for the next several years.
Hopefully, however, with adequate international pressure over the next following weeks, we might just be able to get at least an accurate grasp of the enormity and scope of what actually happened.
Ethiopia 'Sets World Record' By Planting 350 Million Trees
The Ethiopian Prime Minister's Green Legacy aims to curb climate change
Ethiopia planted more than 350 million trees in just one day, a feat which officials believe a new world record but also a significant step towards the fight against climate change.
Getahun Mekuria, Ethiopia's Minister of Innovation and Technology, confirmed the news on Twitter where he said that more than 350 million trees were planted in 12 hours.
It was unclear how many people actually went and showed their support toward the tree planting initiative, but other than the regular Ethiopians, various international organizations and business leaders have joined the cause.
Some public offices have even been closed for the day to encourage civil servants to take part in the event.
Prime Minister Abiy Ahmed told fellow Ethiopians to "go out and make your mark," as he planted his tree in the southern city of Arba Minch.
There we're even promotional videos seen on state media urging the public to plant and emphasize the value of trees, especially in today's climate.
However, it was not stated whether the Guinness World Records were monitoring Ethiopia's mass planting scheme. The prime minister's office said that a specially developed software is helping with the count, and officials were assigned to determine the seedlings planted by volunteers.
Today's numbers are also said to overtake India's 50 million trees planted in a day record set in 2016.
"Today, Ethiopia is set in our attempt to break the world record together for a green legacy," Prime Minister Abiy's office said in a Twitter post on Monday.
Green Legacy Initiative is the Prime Minister's ambitious goal of reforming the country's landscape for a greener and more sustainable future for all Ethiopians, which officials say is being eaten away by climate change and deforestation.
Other than setting a new world record, Abiy's Green Legacy aims to contribute to the global efforts of mitigating the carbon footprint caused by human-made sources, particularly targeting the alarmingly high concentration of carbon dioxide in the atmosphere.
With Prime Minister Abiy taking the lead, his project, which launched in May, will see the planting of a total of four billion indigenous trees across Ethiopia by October. So far, over 2.6 billion trees have planted, according to agriculture officials.
Today, the country saw how the Green Legacy Initiative surpassed its initial goal of planting 200 million trees in a single day at 1,000 sites across the drought-prone country.
The momentous event proves that Abiy's goal is not an impossible one but is quite easily achievable if everyone puts in the effort and contribute to the cause.
Earlier in July, Swiss scientists published a study in the journal Science saying that the most effective way to fight global warming was to plant one trillion trees.
The report said that over the decades, those new trees could suck up nearly 750 billion tonnes of heat-trapping carbon dioxide from the atmosphere.
That is about as much carbon pollution as humans have spewed in the last 25 years.
The United Nations says Ethiopia's forest coverage declined from 35 percent of the total land in the early 20th Century. Furthermore, Africa's second-most populous nation with 100 million people, had a forest cover of just 14 percent of its territory in 2018, according to the United Nations.
Ethiopia's rapidly growing population and the need for more farmlands, unsustainable forest use and climate change is often cited as the causes for rapid deforestation.
Particularly for the Horn of Africa nation, it has been suffering from years of drought, and rare blessings of rain, which the United Nations says has left some 3.8 million people in immediate need for assistance.
In other instances, it has forced the country to start rationing power on May due to low-water levels at the Gibe 3 hydro-electric dam and discontinued power export to neighboring Sudan and Djibouti.
Fortunately, Farm Africa, an organization involved in Ethiopian forest management, reported that less than 4 percent of the country's land is now forested, a sharp decline from UN statistics.
Meanwhile, other critics suggest that Abiy is using the initiative to distract people from other problems, including ethnic conflicts which have displaced around 2.5 million people.
Teen Suspects On Homophobic Attack In London Arrested
The boys were aged 15 to 17 when they attacked the couple on the London night bus.
Four teenagers were arrested for a homophobic attack against an LGBTQ+ couple on a London night bus last May 30.
The suspects were charged with an aggravated hate crime under the Public Order Act. One of the teens was also charged with handling stolen goods, and another was charged with possession of drugs. The teens were aged 15-to-17 years old. Their court hearing is scheduled on August 21.
Melania Geymonat, a flight attendant for Ryanair, and her partner Chris were traveling home after a night out together. On the bus, the boys saw them kissing, and then suddenly started harassing them.
The boys started calling them names and demanded them to kiss in front of them. Geymonat said that she thought the best way to handle the situation was to take it lightly and make jokes with their assailants.
However, the situation escalated when the boys started throwing coins at them. Afterward, Chris approached the boys, and then the boys began punching her. When Geymonat intervened to save her partner, the boys started hitting her, too. By the end, the boys also robbed them of their belongings.
Geymonat passed out from the assault and woke up on the bus with the police present. The couple was taken to a local hospital. Geymonat's nose was broken and had to undergo surgery.
Two months ago, Geymonat shared what happened to them on the bus on Facebook. She included a picture of the two of them sitting on the bus and covered with blood. She also shared a detailed account of the assault, both in English and in Spanish.
In the post, she captioned, "I'm tired of being taken as a SEXUAL OBJECT, of finding out that these situations are usual, of gay friends who were beaten up JUST BECAUSE. We have to endure verbal harassment AND CHAUVINIST, MISOGYNISTIC AND HOMOPHOBIC VIOLENCE because when you stand up for yourself, shit like this happens."
Geymonat emphasized that the London night bus incident was not the first time she experienced homophobia. However, it was the first time she encountered such violence that left her with a broken nose.
Detective Superintendent Andy Cox was handling the case and described that the homophobic act was "disgusting." He assured the victims that the Metropolitan Police were doing their best to find all suspects in a statement shared two months ago. Last June 7, the police force were appealing for witnesses to come forward with knowledge on the assault.
Former Prime Minister Theresa May condemned the attack and encouraged everyone to work together to remove violence against the LGBT community.
Mayor Sadiq Khan also tweeted about the incident and wrote, "Hate crimes against the LGBT community will not be tolerated in London."
Increased Crimes Against LGBTQ+
Homophobia in the United Kingdom is still alive and present. British police reported that homophobic hate crimes have doubled in the last five years. From 2017 to 2018, there have been a total of 11,638 reported crimes against LGBTQ+ people.
A few days after the attack on Geymonat and her partner, an object was thrown at actors Lucy Jane Parkinson and Rebecca Banatvala while on their way to the theatre. The couple was holding hands and kissing. Parkinson was struck by the object which knocked her to the ground. The couple reported that they heard boys laughing as a car nearby sped off.
Initially, the couple did not want to take any action against the assailants. However, the couple did make a report to the police and have requested for their help on the incident. Hampshire police were investigating on the attack and had appealed for witnesses to come forward.
On June 22, two gay men were attacked in Liverpool. Three boys, possibly aged between 12 and 15, verbally abused the men with homophobic insults. Afterward, one produced a knife and started attacking the men physically. Both of the men were rushed to the hospital with serious injuries, some in the head and neck.
Merseyside Police is already working on the case. John Bird, one of the organizers of Pride, has spoken against the crime. He said that it was "scary" that young people could be "capable of such hatred" that would lead them to attack others physically.
Aside from assaults, LGBTQ+ people endure endless taunting and name-calling on the internet. Reality star Bobby Norris has organized a petition for a new law to make online homophobia as a special criminal offense.