A student from the San Francisco Bay Area college used a Snapchat filter to take down a pedophile police officer by tricking him into having sexual intercourse—all under the guise of a fake profile account on Tinder.
Taking photos of oneself or selfies have influenced today's generation. With the aid of rapidly developing smartphone front cameras—to become better, clearer, and a multitude of other enhancements—the selfie phenomenon has only become more widely accepted.
The introduction of face filters or adding elements or features on your face through AI tech has only furthered society's keen interest in taking selfies, photos, or even videos.
Ethan, 20 years old (his last name withheld), the college student from San Francisco, used Snapchat's gender-swap filter on a fake profile on Tinder that ultimately led to the capture of a pedophile police officer.
Ethan set-up the Tinder profile to identify pedophiles in his area. He was motivated after receiving news that a friend of his was molested at a young age.
On the dating application, Ethan posed as a woman named Esther with his profile picture, doctored to look like a woman thanks to a Snapchat filter.
"I believe he messaged me, 'Are you down to have some fun tonight?' and I decided to take advantage of it," Ethan said.
Ethan then informed the man that he was only 16 years old and asked if his age bothered him. The man's response showed that he was unbothered by the fact that he was asking a 16-year-old girl to have sex with him, the police statement acquired by NBC Bay Area.
The man on the other end of the line was recognized as San Mateo police officer, Robert Davies. NBC also added that he was arrested last week by San Jose police on suspicion of discussing sexual activity with a minor on social media.
"I was just looking to get someone," Ethan said. "He just happened to be a cop."
Davies has been placed on paid administrative leave, according to the San Mateo Police Department. San Mateo police Chief Susan Manheimer released a statement about the arrest last week:
"This alleged conduct, if true, is in no way a reflection of all that we stand for as a Department, and is an affront to the tenets of our department and our profession as a whole. As San Mateo police officers, we have sworn an oath to serve and protect our communities. I can assure you that we remain steadfast to this commitment to serving our community with "Professionalism, Integrity, and Excellence."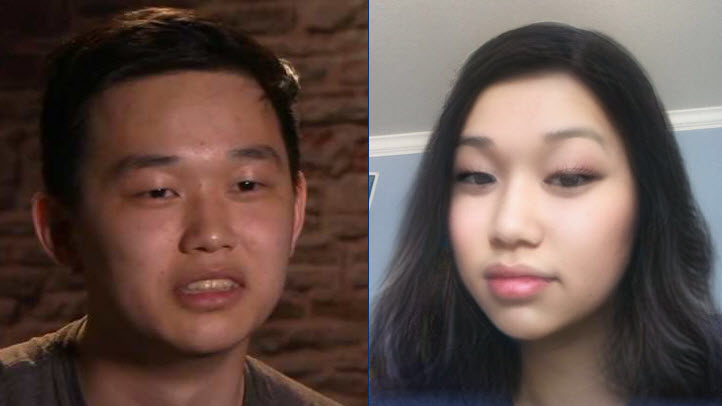 Snapchat was the first social media platform to largely capitalize on the idea of developing artificial intelligence technology to optimize facial features that enables it to modify a user's face on-screen. In its earlier days, Snapchat was able to add a flower crown on a person's head or dog ears and a licking tongue every time a user opens their mouth, for example.
Since then, Snapchat has added a plethora of other face filters that also includes in-app gaming by detecting the movements of your face and head. Recently, the social media platform added a new face filter that had the Internet ogling over their Snapchat apps: a gender-swap filter.
Basically, the filter modifies a person's face including their hair to look like that of the opposite sex. For women, they were added a scruff of beard, thicker eyebrows, and clean-cut hair. Meanwhile, men had shoulder-length hair and overall softer features.
The face filter garnered massive attention from the public as seen on the number of re-uploads on other social media platforms such as Facebook and Twitter.
However, amidst the face filter's popularity and apparent use in today's recent arrest, it faced criticism on basis of gender discrimination and reports on how the filter was used to attract attention by pretending to be that of the other sex.
There were reports that other men are using the gender-swap filter to pose as women on Tinder. But unlike Ethan, these men are not using the filter for the right intentions. It's a double-edged sword where men realizes how much women are harassed online. On the other end, it's also a wrong thing to lead others to believe a false reality.