Snapchat Gender-Swap Filter Helps Catch A Pedophile
A student from the San Francisco Bay Area college used a Snapchat filter to take down a pedophile police officer by tricking him into having sexual intercourse—all under the guise of a fake profile account on Tinder.
Taking photos of oneself or selfies have influenced today's generation. With the aid of rapidly developing smartphone front cameras—to become better, clearer, and a multitude of other enhancements—the selfie phenomenon has only become more widely accepted.
The introduction of face filters or adding elements or features on your face through AI tech has only furthered society's keen interest in taking selfies, photos, or even videos.
Ethan, 20 years old (his last name withheld), the college student from San Francisco, used Snapchat's gender-swap filter on a fake profile on Tinder that ultimately led to the capture of a pedophile police officer.
Ethan set-up the Tinder profile to identify pedophiles in his area. He was motivated after receiving news that a friend of his was molested at a young age.
On the dating application, Ethan posed as a woman named Esther with his profile picture, doctored to look like a woman thanks to a Snapchat filter.
"I believe he messaged me, 'Are you down to have some fun tonight?' and I decided to take advantage of it," Ethan said.
Ethan then informed the man that he was only 16 years old and asked if his age bothered him. The man's response showed that he was unbothered by the fact that he was asking a 16-year-old girl to have sex with him, the police statement acquired by NBC Bay Area.
The man on the other end of the line was recognized as San Mateo police officer, Robert Davies. NBC also added that he was arrested last week by San Jose police on suspicion of discussing sexual activity with a minor on social media.
"I was just looking to get someone," Ethan said. "He just happened to be a cop."
Davies has been placed on paid administrative leave, according to the San Mateo Police Department. San Mateo police Chief Susan Manheimer released a statement about the arrest last week:
"This alleged conduct, if true, is in no way a reflection of all that we stand for as a Department, and is an affront to the tenets of our department and our profession as a whole. As San Mateo police officers, we have sworn an oath to serve and protect our communities. I can assure you that we remain steadfast to this commitment to serving our community with "Professionalism, Integrity, and Excellence."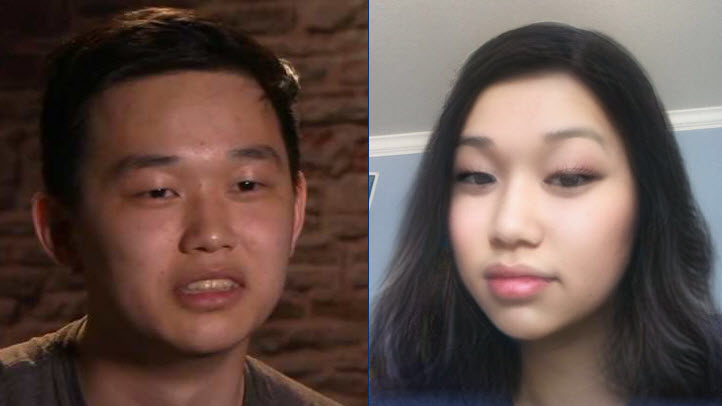 Snapchat was the first social media platform to largely capitalize on the idea of developing artificial intelligence technology to optimize facial features that enables it to modify a user's face on-screen. In its earlier days, Snapchat was able to add a flower crown on a person's head or dog ears and a licking tongue every time a user opens their mouth, for example.
Since then, Snapchat has added a plethora of other face filters that also includes in-app gaming by detecting the movements of your face and head. Recently, the social media platform added a new face filter that had the Internet ogling over their Snapchat apps: a gender-swap filter.
Basically, the filter modifies a person's face including their hair to look like that of the opposite sex. For women, they were added a scruff of beard, thicker eyebrows, and clean-cut hair. Meanwhile, men had shoulder-length hair and overall softer features.
The face filter garnered massive attention from the public as seen on the number of re-uploads on other social media platforms such as Facebook and Twitter.
However, amidst the face filter's popularity and apparent use in today's recent arrest, it faced criticism on basis of gender discrimination and reports on how the filter was used to attract attention by pretending to be that of the other sex.
There were reports that other men are using the gender-swap filter to pose as women on Tinder. But unlike Ethan, these men are not using the filter for the right intentions. It's a double-edged sword where men realizes how much women are harassed online. On the other end, it's also a wrong thing to lead others to believe a false reality.
Pope Francis has declared a global "climate emergency" and preach to oil companies executives, pointing out that specific measures are needed to alleviate the problem with rising global temperatures. "The climate crisis requires our decisive action, here and now and the Church is fully committed to playing her part."
"Time is running out!" Francis said. "Deliberations must go beyond mere exploration of what can be done, and concentrate on what needs to be done. We do not have the luxury of waiting for others to step forward, or of prioritizing short-term economic benefits."
This is the second year that oil executives have gathered in Rome at the invitation of the Vatican's Dicastery for Integral Human Development and Notre Dame University's Mendoza College of Business. The theme of this year's meeting is "The Energy Transition and Care for our Common Home."
Attendees of the said event were the CEOs of Royal Dutch Shell, Eni, BP, Repsol, Conoco Phillips, Chevron, ExxonMobil, and executives of investment funds.
The Pope took the opportunity to urge oil executives to find solutions to address the rapidly rising global temperatures. "Faced with a climate emergency, we must take action accordingly, in order to avoid [perpetuating] a brutal act of injustice towards the poor and future generations," he said. "We must take responsible actions bearing in mind their impact in the short and in the long term," the Pope added.
Particularly, Pope Francis called for "open, transparent, science-based and standardized" reporting of climate risk and a "radical energy transition." Furthermore, Francis encouraged the idea of carbon pricing.
"Such a transition involves managing the social and employment impact of the move to a low-carbon society," Francis said. "If managed well, this transition can generate new jobs, reduce inequality and improve the quality of life for those affected by climate change."
Carbon pricing is a way for governments to encourage innovations in low-carbon technology by implementing higher taxes or emissions trading schemes. It directly applies the costs of using fossil fuels that cause global warming to consumers. The signatories called for a "combination of policies and carbon pricing mechanisms … designed in a way that simultaneously delivers innovation and investment in low-carbon solutions while assisting those least able to pay".
The Pope also emphasized the 1.5C limit on temperature from a United Nations Intergovernmental Panel on Climate Change report—noting that the world has a decade or so to bring greenhouse gases under control or otherwise let the world face devastating effects such as droughts, floods, heatwaves and damage to agriculture.
However, with the Vatican's active campaign for climate change action, it has faced criticism and clashing with leaders like U.S. President Donald Trump who doubts the validity of global warming and rejects the idea that the problem is solely due to human activity.
Last year, Trump rejected projections that were outlined in a report by his own government and that projected climate change will cause severe economic harm to the US economy.
Trump also announced his intent for the US to withdraw from the Paris deal, making it the first country to do so among 200 signatories.
By the end of the 2-day event, oil companies made pledges to take action to resolve the global crisis. However, there were no specific conversations on set dates nor concrete plans to achieve a solution.
The Guardian reports that the oil companies' pledges did not go far enough, as Mel Evans, climate campaigner for Greenpeace UK said, "The oil majors knew all about the risk from climate change many years before most of us first heard about it. They knew where we were heading, they knew their products were the cause, and yet they kept it quiet and lobbied for business as usual. Moreover, "they're still lobbying for business as usual. When it comes to saving the planet they will do what they are forced to do, and no more, which is why we're having to block them from drilling new oil wells as we speak. Expecting leadership from them is a path to certain disaster."
The Pope concluded by saying, as "human beings, while capable of the worst, are also capable of rising above themselves, choosing again what is good, and making a new start."

In the face of the worst measles outbreak in the country within the past 25 years, New York has decided to make necessary immunizations in schoolchildren, citing that religious exemption to vaccinizations can no longer be accepted.
In the past, legislation has allowed parents to reason against vaccines due to religious reasons. They have cited that it is their religious freedom to opt out of the science-based system in exchange for their beliefs.
The decision was made Thursday with a Democrat-led Senate and Assembly. The decision has made all schoolchildren take the first round of immunization shots—for those who have opted out—as a requirement before enrollment.
Furthermore, schoolchildren wishing to enroll in the upcoming school year are given up to 30 days to complete the first dose of each required immunization.
The newly-signed measure was met with mixed reactions from the hundreds of people who flocked the streets of New York. Some expressed that it was about time that the government had taken legislative action towards addressing the measles outbreak given that the problem is spiraling out of control. Moreover, some cited that religious beliefs have been used as a counter-action to opt out from vaccinations, which are due to rampant misinformation regarding the vaccine to cause other side effects.
Meanwhile, anti-vaxxers have complained against the measure citing that their religious freedom is being taken away by the vague impression that public health is in a state of fear due to measles.
New York's Governor Andrew Cuomo, a Democrat who signed the measure told reporters that he believes public health — and the need to protect those who cannot get vaccinated because for medical reasons — outweighs the concerns about religious freedom.
"I understand freedom of religion," he said. "I have heard the anti-vaxxers' theory, but I believe both are overwhelmed by the public health risk."
Bronx Democrat Jeffrey Dinowitz, the bill's Assembly sponsor added, "I'm not aware of anything in the Torah, the Bible, the Koran or anything else that suggests you should not get vaccinated." Moreover, "If you choose to not vaccinate your child, therefore potentially endangering other children … then you're the one choosing not to send your children to school."
On the other hand, New York is not completely absolving reasons to opt out of vaccinations. Particularly, the government will still allow children to skip taking the required shots for reasons citing medical concerns (some people are medically compromised and cannot take vaccines or immunizations due to risks from detrimental side effects.) These people can be those with compromised immune systems such as HIV or those who are allergic to said medications, to name a few.
Recently, the Center for Disease Control and Prevention reported an alarmingly increasing number of measles cases in the United States — gaining the highest incidence for the past 25 years.
Moreover, the Centers for Disease Control and Prevention (CDC) reported about 971 cases of measles in 26 states in the US from January 1 to May 30 of this year — threatening the nation's elimination status.
The report also indicated that the spike in measles outbreaks was centered in hotspots such as Washington and New York. Also, since the disease is common among children, most of the cases reported are from unvaccinated school-age children.
The US Centers for Disease Control and Prevention (CDC) told BBC that "If these outbreaks continue through summer and fall, the United States may lose its measles elimination status. That loss would be a huge blow for the nation and erase the hard work done by all levels of public health."
The issue is also magnified with misinformation that is being widely spread against the measles vaccine—which prompted Facebook to finally take action and try to mitigate false information that is widespread across its platform.
"These Groups and Pages will not be included in recommendations or predictions when you type into Search," Monika Bickert, Facebook's vice president of global policy management, said in a statement. She added that when ads that include misinformation about vaccinations are found, "we will reject them."
With New York's move, similar exemptions are still allowed in 45 states, though lawmakers in several of them have introduced their own legislation to eliminate the waiver.
California removed personal belief vaccine exemptions for children in both public and private schools in 2015. Maine ended its religious exemption earlier this year. Mississippi and West Virginia also do not allow religious exemptions.
Twelve white police officers and a white lesbian former police officer are suing the state of San Francisco for cases involving gender and racial discrimination against white police officers applying for promotions. The argument is led by a lieutenant whose similar suit 16 years ago netted a $1.6 million settlement.
The case is alleging that the current selection process is discriminatory against white police officers. Specifically, it is accusing the test-scoring and "banding" method of the San Francisco police force to determine eligible applicants for promotion.
All thirteen officers are alleging that they were denied opportunities for promotions due to the current system unfairly favoring minorities such as people of color, women, and other minorities.
The lawsuit reported Wednesday was filed Tuesday at a federal court accusing the city of San Francisco, the Police Department, the Police Commission, Mayor London Breed, former Mayor Mark Farrell, Police Chief Bill Scott, and former Chief Greg Suhr.
The lead plaintiff, Lt. Ric Schiff is leveraging the latest discrimination case against San Francisco with a 2003 lawsuit that he also led in behalf of twelve sergeants who accused the police force of discriminating in favor of black candidates for lieutenant. Schiff was denied a promotion to captain in support of women and minority candidates with lower scores, the suit said.
The 2003 lawsuit was settled by the city for $1.6 million, giving $200,000 to Schiff, who was later promoted to lieutenant. However, the city did not acknowledge any wrongdoing.
Historical Context
The 2019 case, which is seemingly rooted from white privilege, stands on the basis of a 1979 settlement over a racial discrimination suit filed by the Black Police Officer's Association.
In 1973, a group called the Officers for Justice with almost all members were black, filed a lawsuit against the SFPD alleging that it has engaged in a pattern of employment discrimination based on race, sex, and national origin.
"As the suit dragged through the courts, it picked up support from the National Organization for Women, Chinese for Affirmative Action and the League of United Latin American Citizens. The National Association for the Advancement of Colored People joined the quit soon after it was filed, and the United States Department of Justice filed a separate action, which was merged with the original suit for trial," reported in a 1979 article from The New York Times.
Consent Decree settled the lawsuit—a litigation remedy past discrimination cases—in 1979 declaring that the then rules and selection criteria for employment at the SFPD were illegal which included written examinations, minimum height requirements, and the strength test.
Moreover, the 1979 ruling included provisions such as: "Promotion policies will be changed to facilitate [the] movement of minority members and women into command positions" and "in recruiting women and minority members, the city must take advice from organizations that represent them and must advertise in media directed at these recruits."
As a result, "the court upheld banding as a psychometrically sound procedure and [is] valid as a matter of constitutional and federal law," cited from Test-Score Banding in Human Resource Selection by Herman Aguinis.
Banding allowed the SFPD to employ and promote individuals by 'banding' or grouping promotional test results so that all candidates who scored within a specific range were treated the same, allowing them to be judged on other factors such as experience and language skills.
However, with the current provision emphasizing on the prioritization of applicants from minority groups has left an unfair advantage against white police officers.
Aguinis in his book notes on banding says that "cases typically involve plaintiffs who sue because they believe testing is unfair either to a minority group or individuals. On occasion, majority-group members sue because they do not see an attempt to reduce [the] adverse impact as fair to majority-group applicants. It is an anomaly that banding is proposed as an alternative selection procedure that benefits minority plaintiffs, but in some cases, minority-group members actually object to banding and view it as discriminatory."
"The city — to this day — has a long-standing practice and custom of discriminating against white males in SFPD promotions to the rank of sergeant, lieutenant, and captain," M. Greg Mullanax, the officers' attorney said in the lawsuit.
Meanwhile, John Coté, a spokesman for City Attorney Dennis Herrera, said the Police Department "uses lawful, merit-based civil service examinations in making promotions." The system, he said in a statement, is "designed to provide qualified individuals with the chance for advancement while ensuring fair treatment without regard to race, gender, religion, age or other status."