Facial recognition technology remains to be one of the most controversial tech-related issues right now, and we all know that Facebook is using the technology to automatically tag you and your friends in photos among other purposes. However, a group of researchers has found out that there are Facebook accounts that can't turn off the facial recognition feature despite the tech company's assurance that they are not using the technology against the will of their users.
A qualitative study from the Consumer Reports suggests that there are a lot of Facebook users who can't turn off the facial recognition feature and cannot prevent the social media network from using the technology to identify their faces in the platform. According to CR, they have found out that eight out of the 31 test accounts that they used in the study does not have an option to turn off facial recognition. As an implication, it is possible that there are more users out there who don't have the same ability even if the researchers have noted that they are still unsure whether there are others.
"This was a small, qualitative study, and we don't know exactly how many people are missing the setting. But, we can infer that many Facebook users may be affected," says Bobby Richter, who leads the privacy and security testing for Consumer Reports.
Furthermore, the researchers have also created several new Facebook account to see which of them has an option to turn off facial recognition and they found out that "about a half-dozen" of the new accounts faced similar problems with the first eight accounts tested.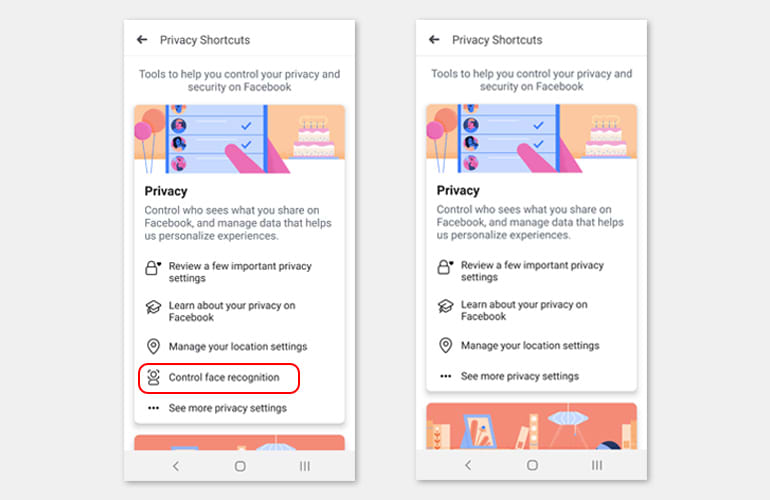 "If Facebook is purporting to provide a setting that is missing for some users, that's a problem. At the very least it demonstrates a lack of commitment to protecting consumers' privacy," says Justin Brookman, director of privacy and technology policy at Consumer Reports.
Because of their findings, the Consumer Reports has filed a complaint against Facebook and urged the Federal Trade Commission to launch an investigation on the apparent violation of privacy by the California-based company.
"Consumer Reports asks the Federal Trade Commission to investigate Facebook, Inc.'s representations of the availability of the Face Recognition setting on its platform. However, our research indicates that some consumers lack this important privacy control. This complaint concerns the undisclosed and unclear distribution of the Face Recognition privacy setting that should be considered unfair and deceptive trade practices under Section 5 of the FTC Act," reads the official statement of Consumer Reports regarding their complaint against Facebook.
Meanwhile, several security researchers and tech researchers have expressed concern regarding the discovery against Facebook. Evan Selinger, who studies the technology as a philosophy professor at the Rochester Institute of Technology and a senior fellow at the Future of Privacy Forum, said that "since the company [Facebook] has one of the largest name-face databases in the world and the power to infer significant things about people whom it identifies, it's especially important that it craft and execute appropriate policies for face recognition."
"All users should be able to access the same easy-to-use setting for preventing Facebook from recognizing them in photos and videos, and for deleting their templates," he added.
According to Consumer Reports, they have already reached out to Facebook to get answers for several questions that they had regarding their study, but the company did not grant them a reply.
"Facebook has not responded to requests for information on how many people are missing the Face Recognition setting, or why it is available to some Facebook users but not to others," said the blog post from Consumer Reports.
Facebook started using facial recognition since 2010 in a feature called "Tag Suggestions" which comes with the ability for users to opt-out from the function to prevent the company from identifying their faces in their friends' photos.
"We learned in our research that people want a way to turn off face recognition technology completely rather than on a feature-by-feature basis," the 2017 blog post from Facebook on Face Recognition reads. "Our new setting is an on/off switch. Some may criticize this as an 'all or nothing' approach, but we believe this will prevent people from having to make new decisions among potentially confusing options."