Global tech leader and famous image sharing social media platform, Instagram, is testing a few cool features that would help users in various ways including a warning about offensive contents, adding trusted devices as a 2FA function among others.
These new unreleased features were first spotted by the Twitter user Jane Manchun Wong, who has previously detected and reported about undisclosed beta features from different apps like Facebook, Instagram, and Twitter. She reverse-engineers the apps to discover any new updates that they are testing.
This time, Wong has said that she discovered multiple beta tests in the Facebook-owned Instagram including a feature that would help content creators organize their direct messages. Here are a few of the newest features that Instagram are testing right now and might roll out soon:
OFFENSIVE COMMENT WARNINGS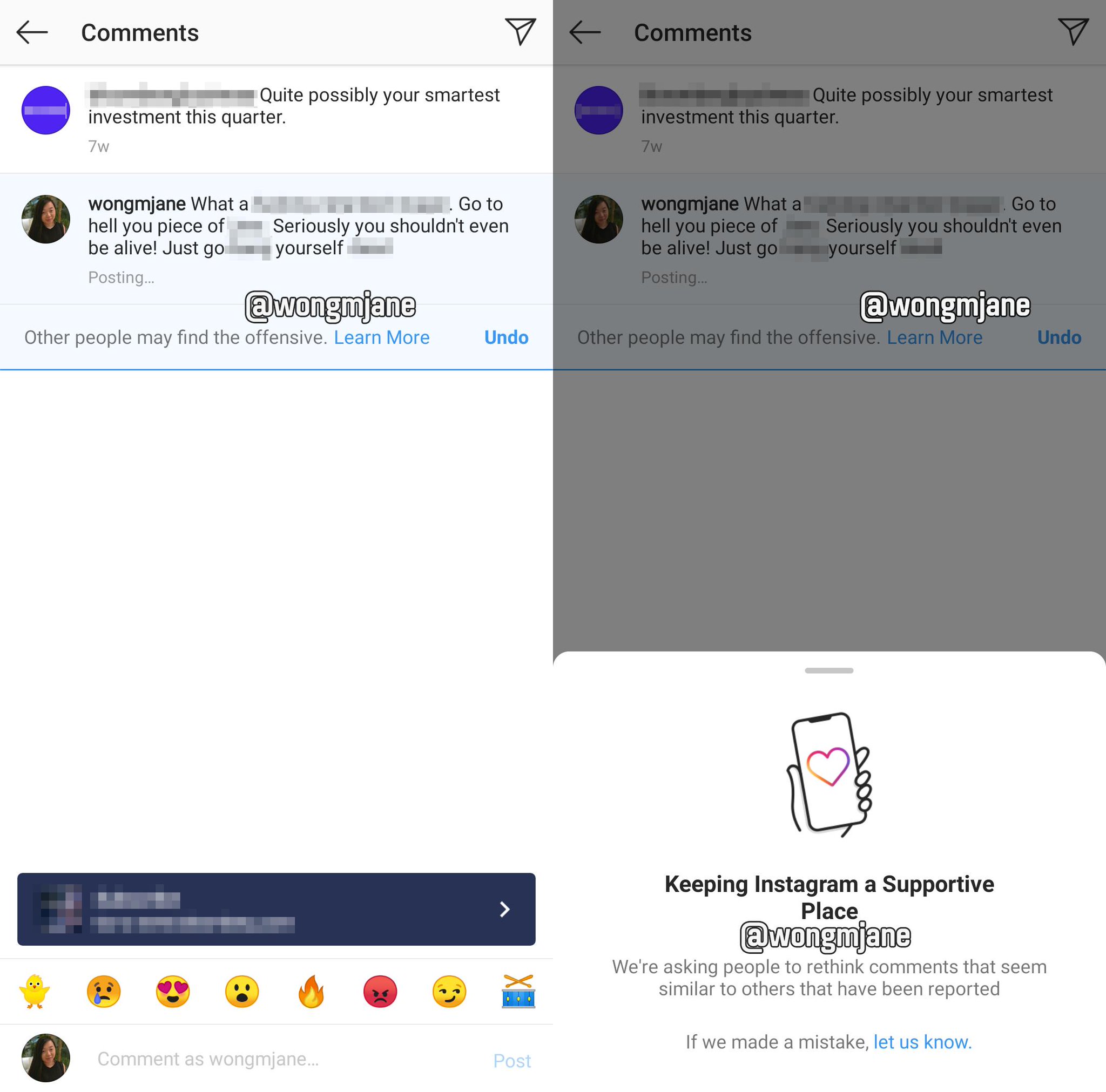 In a renewed commitment of the application's mother company, Facebook, to improve the conversation that happens within its platforms, Instagram is testing a feature that would warn users if the comment they try to post contains offensive language. Instagram said that they "keeping Instagram a supportive place."
Instagram will be asking people to rethink the comments that they are about to post that "seem similar to others that have been reported." Instagram also allows users to contact them if they made a mistake.
When Wong tried the feature by posting a comment full of obscene language, she said she was temporarily banned for triggering the offensive comment warning – which means the feature actually works.
"TRUSTED DEVICES"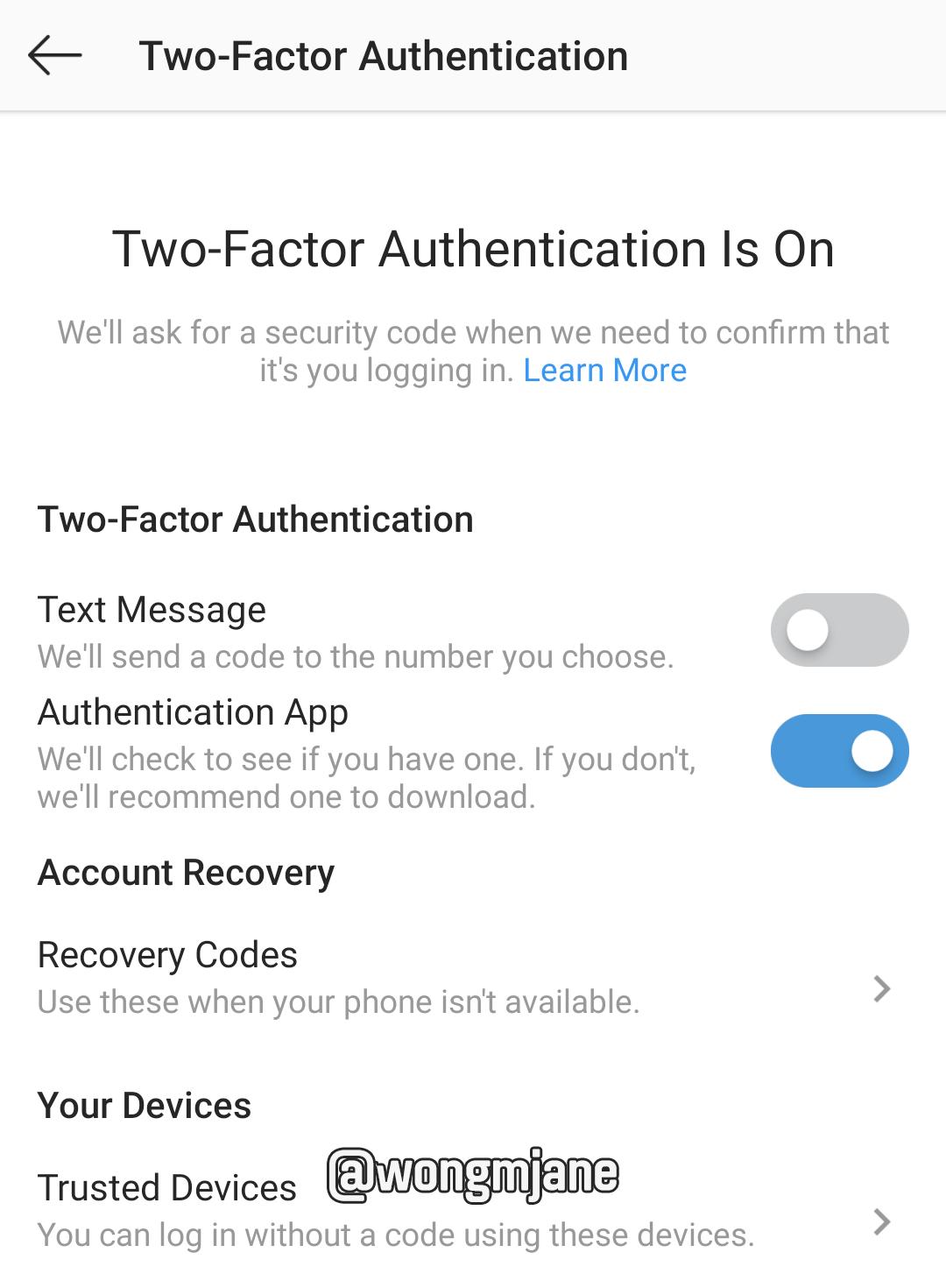 Furthermore, Instagram is also working on a new 2FA setting that would include "Trusted Devices." The "Trusted Devices" management would be found in the app's Two-Factor Authentication setting. By using a "Trusted Device" that is set in the account, users can log in without a 2FA code.
2FA codes are used by Instagram to make sure that those who keyed in login credentials are really the people owning the account. Setting up 2FA is an added security layer to prevent unauthorized access to the account.
"TOP REQUESTS" IN INSTAGRAM DIRECT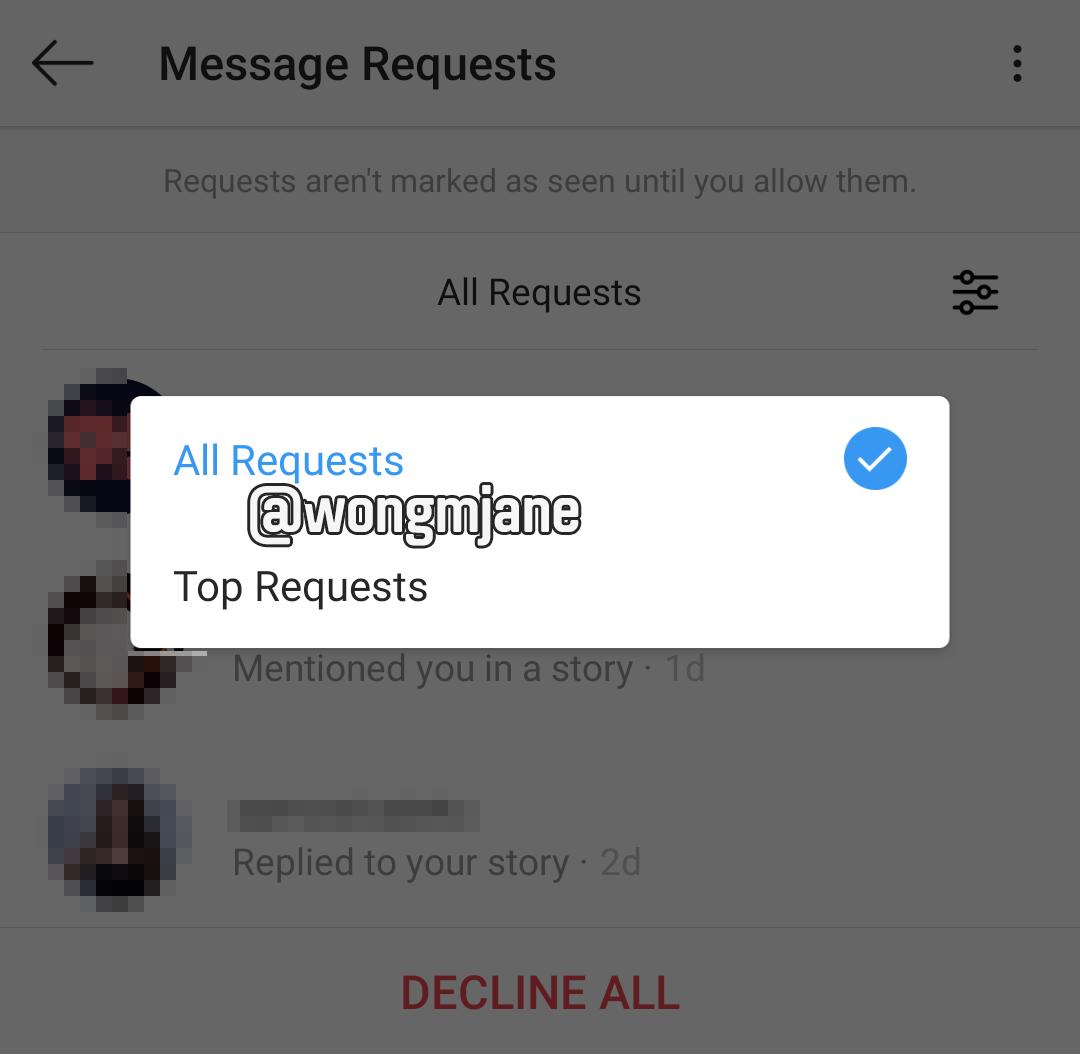 Instagram's messaging feature, Instagram Direct, is also testing some cool features specifically for creators. One of these features is setting up a "Top Requests" options to screen the message requests an account gets. When a person sends a message to an account, the message would directly go to the "Message Requests" sections if the account does not follow or does not previously allowed messages from the originator of the messages; this means that users can now filter those message requests based on "Top Requests."
It is, however, unclear how would Instagram determine what a "Top Request" is or how a person can be included in another account's "Top Requests" filter.
"PRIMARY" AND "GENERAL" CONVERSATIONS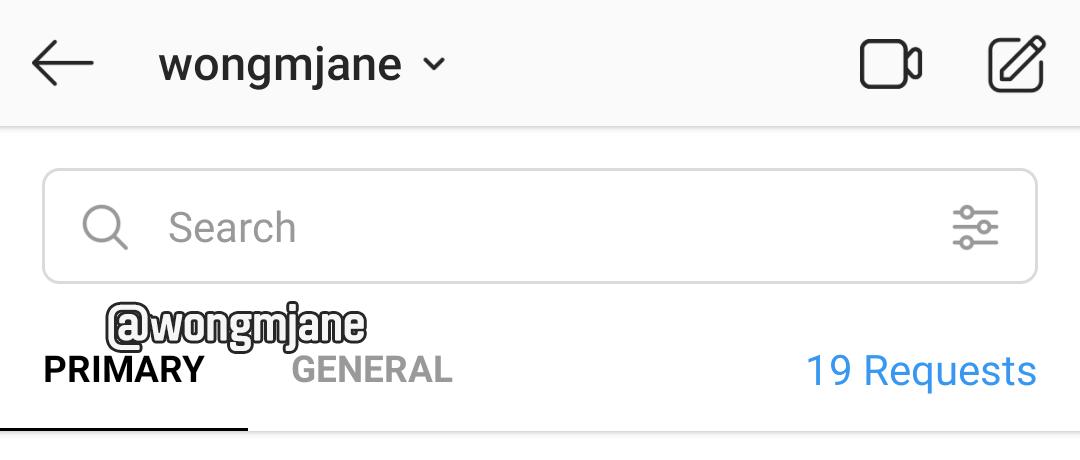 As Instagram aims to streamline the UX and UI of Instagram Direct, it is also testing to make categories for conversations. In the new feature, communications in the messaging platform would be divided into two groups: Primary and General. It is still unknown what makes up primary conversations and general conversations.
It could be possible the primary conversations will be nominated by the users, and the rest of the conversations will be moved to the general tab. It is also possible that the primary tab includes messages from "Close Friends" or that Instagram has a separate algorithm to determine what messages belong to which tab.
VIDEO SEEKER BAR
Instagram is also testing an option for users to skip a video to a specific time. Wong discovered that videos would soon have a seeker bad that users can navigate to forward or rewind a video to a specific time point in the video.
According to Wong, it would be a "plus" if the new feature would show the frame preview while scrubbing through the video to make it easier for users to determine which part of the video they wanna go to or go back to. Wong warned, however, that the new feature may cause some performance regressions, but was excited to see where the feature would go UX-wise.
IN CONCLUSION
These new features are not yet released by Instagram and most users will still not be able to use them. They are only available to some beta testing accounts currently, but if their test proves successful, these features might be rolled out for everyone to enjoy soon. /apr