As Facebook grow year after year, it has become one of the most famous community-based social media platforms. With its group, Facebook has been implementing features that mirror real life which improves Facebook's appeal to more and more people. The online social media platform has been executing real-life counterparts like Facebook Groups, which reflects how an organization, a primary human function, works. It also has Facebook Ads which mirrors what you see in the streets such as billboards and LED videos. It also has Messenger, which is tantamount to private conversations you have with people every day.
The world becomes faster paced day after day. People's lives revolve around their smartphones; hence, Facebook is one of those that offer users an experience similar to real-life.
And the famous social media site is not yet done mirroring the world and putting all its function inside a cell phone.
Facebook is experimenting on putting new features in its social media sites that would help people interact with the "outside world" better. In the past, there are essential and progressive features that the site have released including the ability to tag yourself as safe during an incident or a catastrophe. Facebook has more of this under its sleeves, and here are few of them:
BLOOD DONATION UDPATE
According to a press release, Facebook rolled out a feature that makes it easier for people to sign up as a blood donor thru its platform. The new feature also notifies users when organizations such as blood banks and hospitals need donors.
Aside from donors, health organizations can also sign to create posts and events that quickly notify donors nearby. The feature was first rolled out last October, and over 8 million people around the world have already signed up as blood donors on Facebook.
How does it work?
People sign up to be blood donors
Organizations create blood donation requests or camps
Facebook notifies nearby donors about camps or requests
Facebook makes it easier for health organizations to make blood requests through its platform. Admins of approved pages can create a special type of post that includes where blood is needed, a contact method for donors, and optional information such as the required blood type. People located nearby who have signed up as blood donors may receive notifications about the request and can easily respond if they are available to help.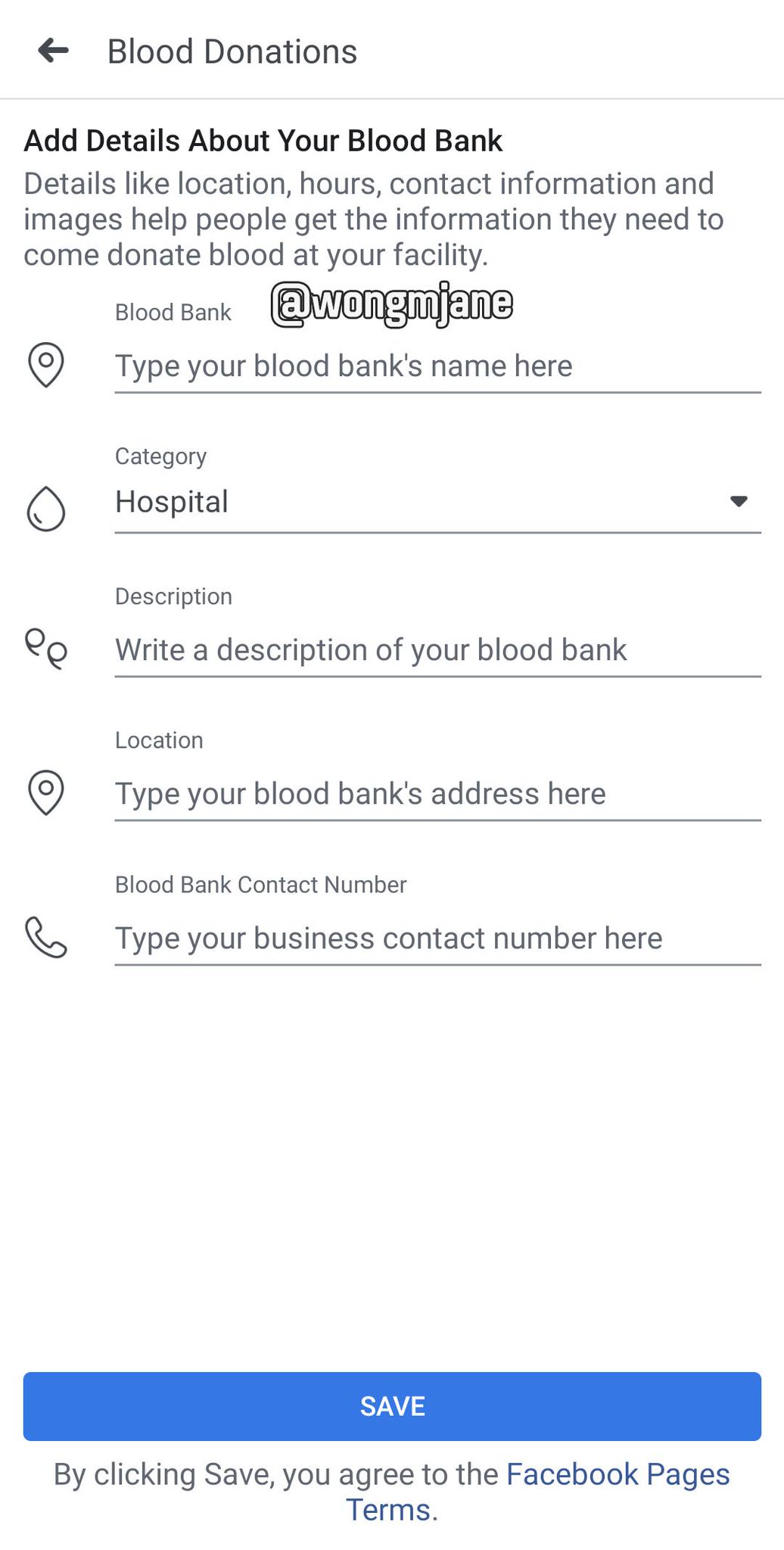 Yesterday, Jane Manchun Wong discovered a new update on Facebook's blood donation process. The social media platform is now testing Blood Bank Page Linking and Creation Flow. This means that Facebook is trying to make it easier for blood banks to create pages for themselves to help them reach more people when they have an announcement. In the test feature, Facebook allows the admin of blood banks pages to consolidate their pages so they can enroll in the blood donation program.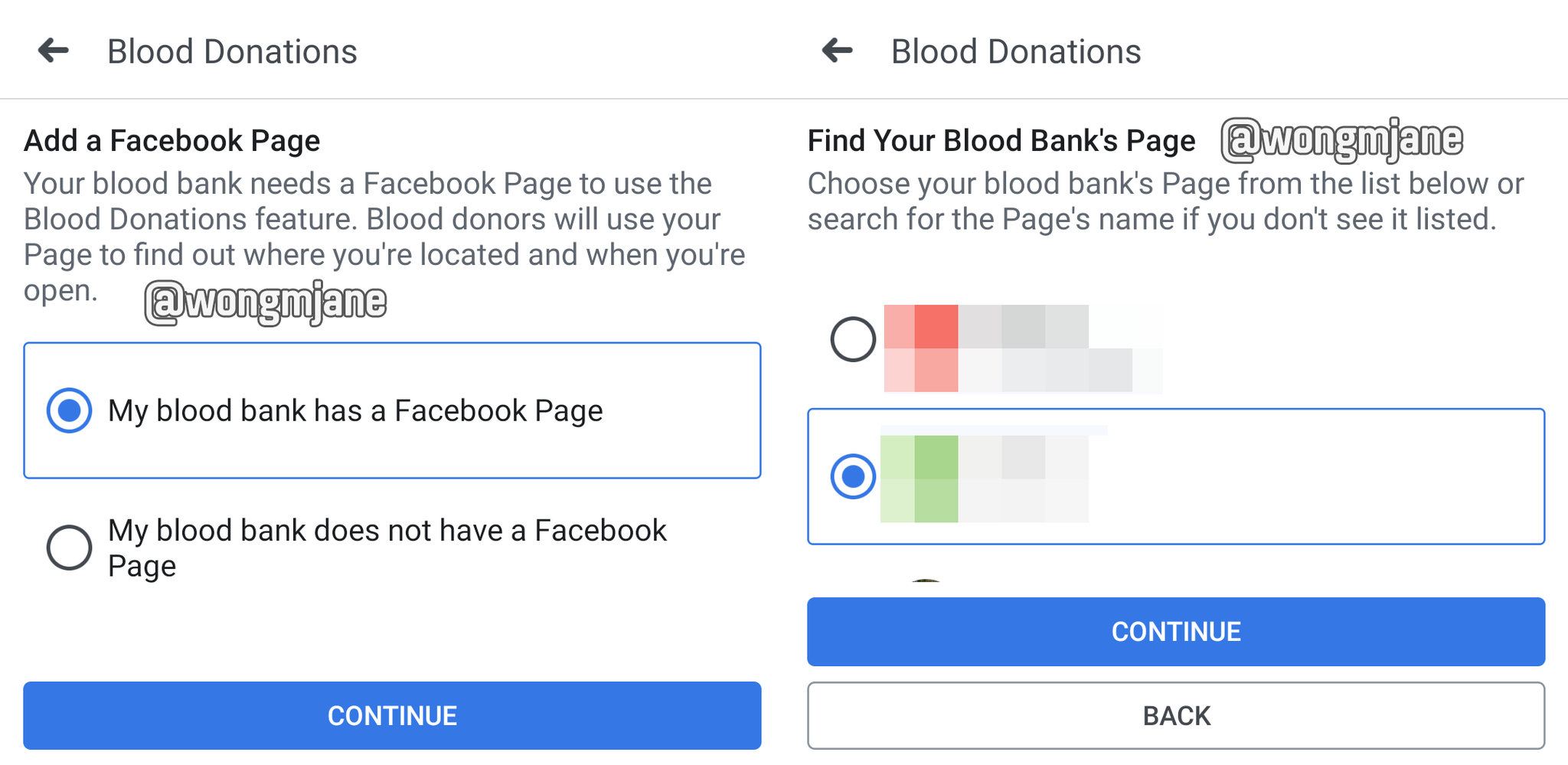 JOB HUNTERS FEATURE
Another new feature discovered by Wong is Facebook Jobs. It is a new addition to the services Facebook offers where job hunters are linked to available job opportunities. This will allow recruiters to come across a job hunters' resume and send them messages if they are interested.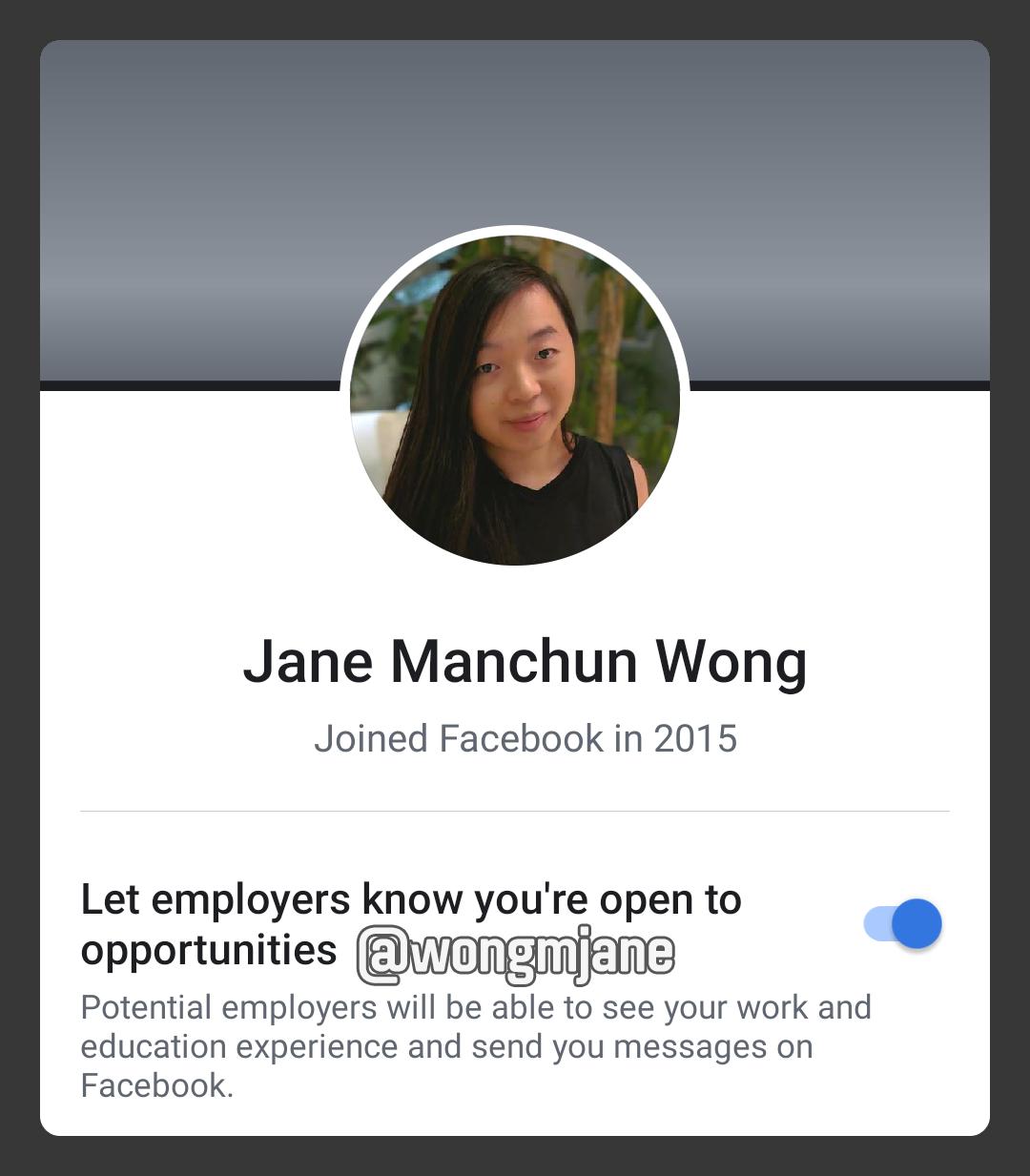 Part of the new feature is an option for users to enable an option to "let employers know you're open to opportunities." If this option is enabled, potential employers will be able to see your work and educational background. They can also directly send you a message on Facebook.
FACEBOOK HOBBIES
Since Facebook is a public profile, it is being used by people – friends, employers, potential date – as a tool to know more about a person and to give them an insight of what kind of person they are. Hence, Facebook is improving its About section by adding "Hobbies."

Users can pick hobbies and show them on their profiles. Most of the most common hobbies are included in the list such as Hunting, Animal Grooming, Portrait Art, Martial Arts, Gymnastics, etc. The list also includes hobbies that are very niche-specific like Learning Azerbaijani, Adaptive Hiking, Nail Art, Para Canoeing, Aikido, Arnis, Model Aircraft, and Antiquing.
One note to consider is that adding the hobby will automatically make it public, similar to adding a new profile picture.
TEST DRIVE REQUESTS
Facebook is also testing an option for sellers to allow their potential car buyers to request for a test-drive from them. Facebook might roll out a "Request Test Drive" scheduling UI for car sales in the future.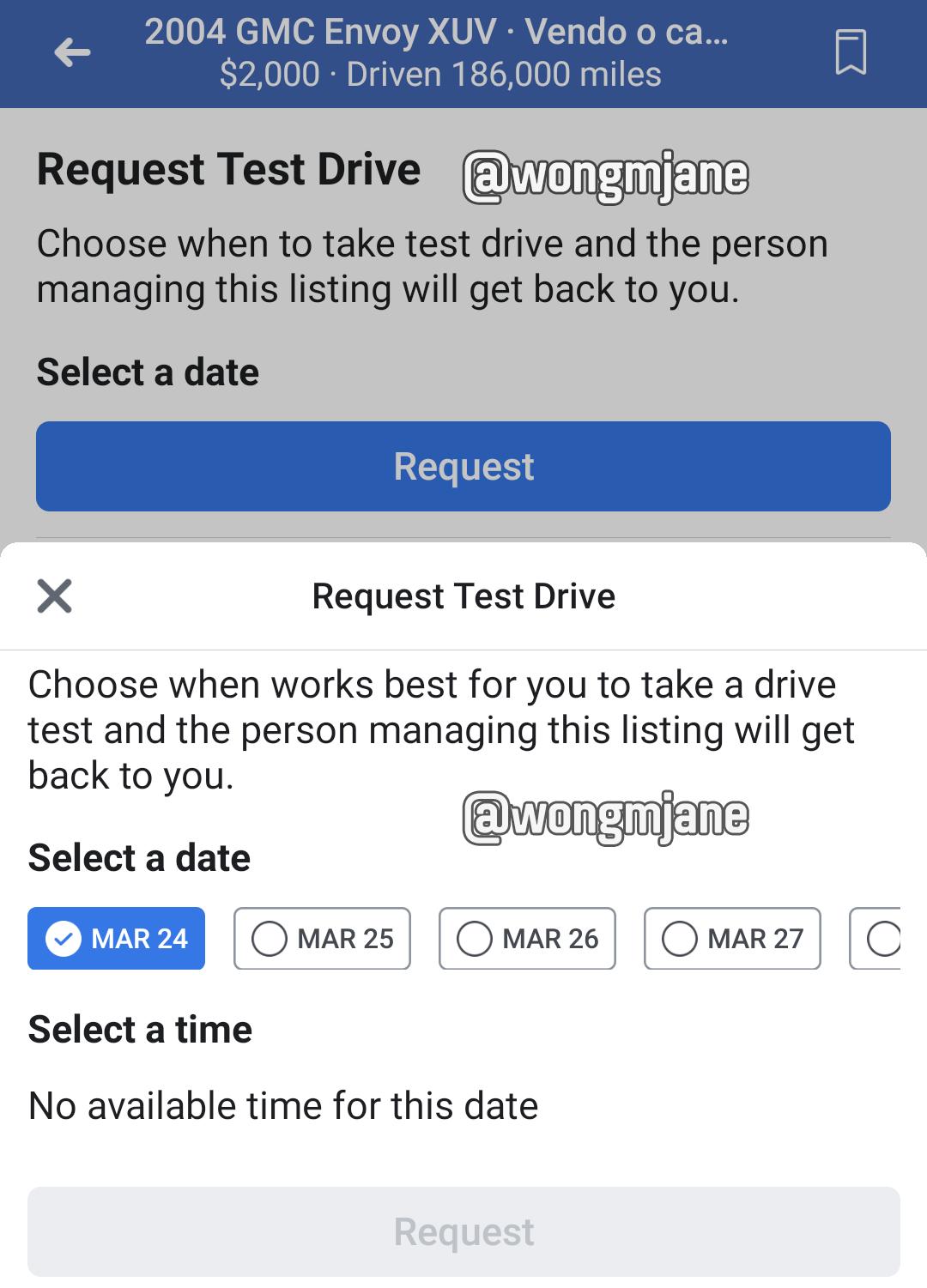 A new schedule option will allow a potential buyer to choose a date that works best for them for a test drive and it will also allow the person who manages the car listing to respond to the request. /apr