A famous tech tweeter has received hate messages and death threats after she revealed her discovery of a hidden feature that Instagram is testing on their platform that would keep a username in reserve for a short time after a user decided to change it to another.
Twitter tech researcher, Jane Manchun Wong, who was famous for uncovering hidden and yet-to-be-released features in different apps and software, posted on her Twitter account that an anonymous account has sent her direct messages invalidating her work and made racist comments against her referring to her as "you Asian."
Jane Manchun Wong, a Singapore-based tech researcher, have uncovered numerous unreleased features from different social media platforms like Facebook, Instagram, and Twitter, and she posts them in her Twitter account to inform her followers of what new updates are possibly coming. Early yesterday, Wong posted about her discovery on the test being made by Instagram where the photo-sharing social media platform would start locking old usernames for 14 days after changing so the previous owner can revert to it within the grace period.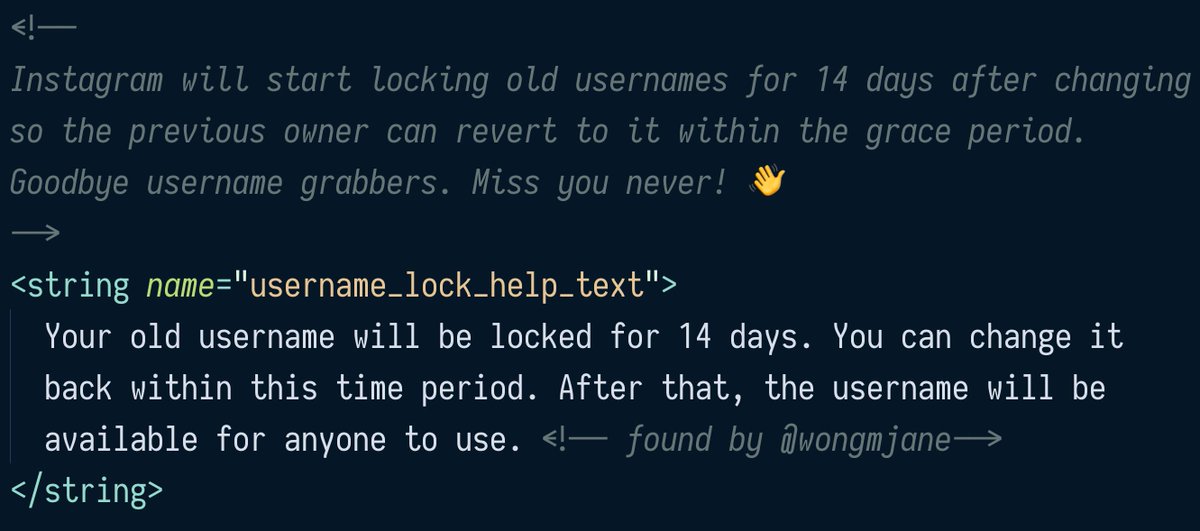 She calls her discovery as the "end of username grabber bots."
Wong urged Instagram to roll out the feature as soon as possible to stop cyber squatters from "ruining Instagram." A squatter is someone who takes a username and keeps it without using it, similar to how domain names are kept to increase their value.
However, one of the "squatters" seem to be very upset about what Instagram has set in place to put an end to an activity that affects millions of its users and lashed out on Wong. The Twitter user, whose name was blocked out by Wong in her tweet, said that she (Wong) has "literally nothing to do with Instagram."
"You ain't shutting shit down you Asian," the supposed hater wrote to Wong.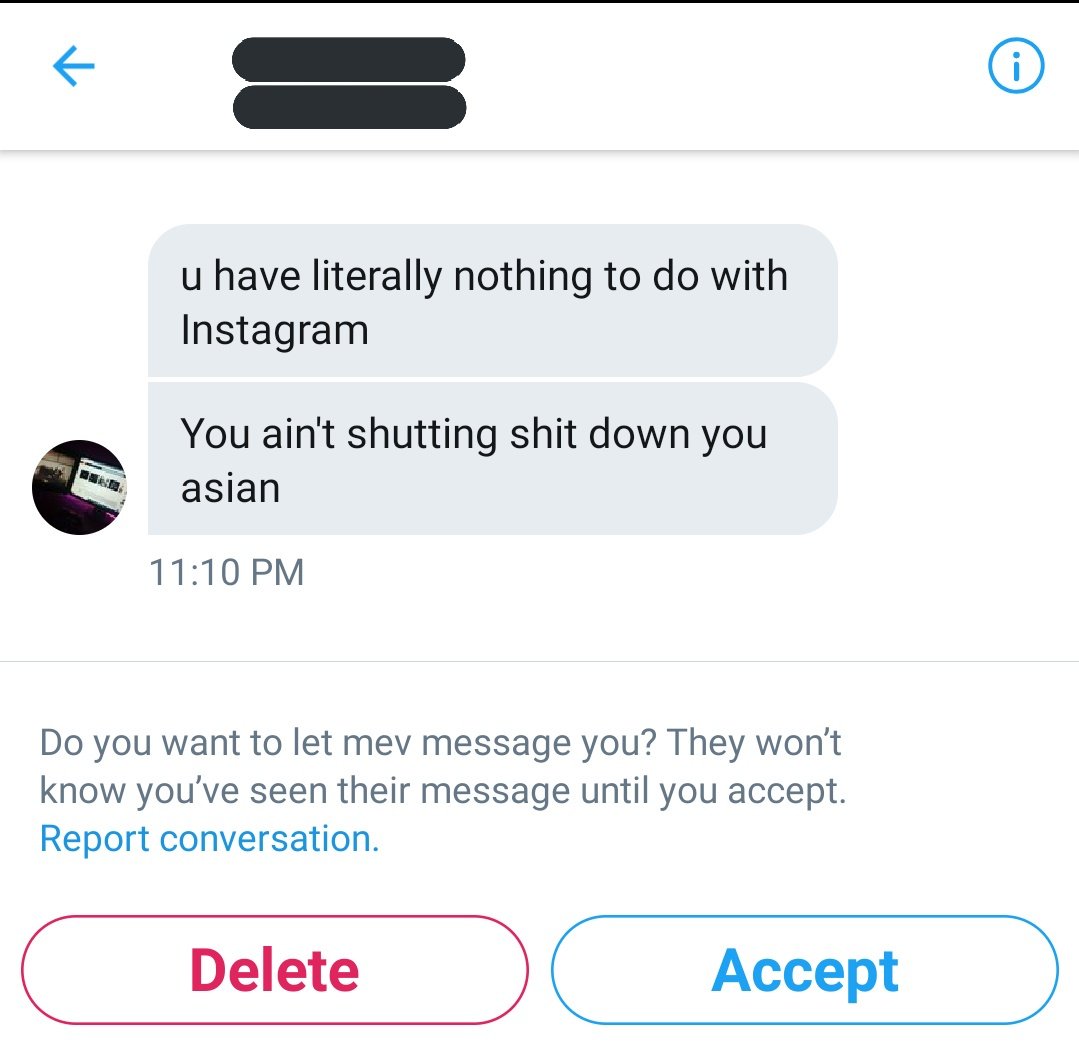 Wong exclaimed upon putting on the message she received in public that since people are getting upset that Instagram is experimenting with the feature, it looks like that the tech giant owned by Facebook has "hit where it hurts." "And it's good," she added.
Experts believe that there are individuals who commit cybersquatting to sell their collected usernames for profit and it has been an on-going trade all over the internet. Not only that once a username is squatted it prevents the previous owner from using it again, but it can become a potent tool for cybersecurity and identity theft.
The supposed hater slash troll who sent hateful messages to Wong has a follower count of 198 and only following 42 people. Interestingly, the said account wrote a bio that clearly aims to taunt what Wong discovered. It reads:
"You can buy my @, but you can't stop me claiming [from] your names [emoji]."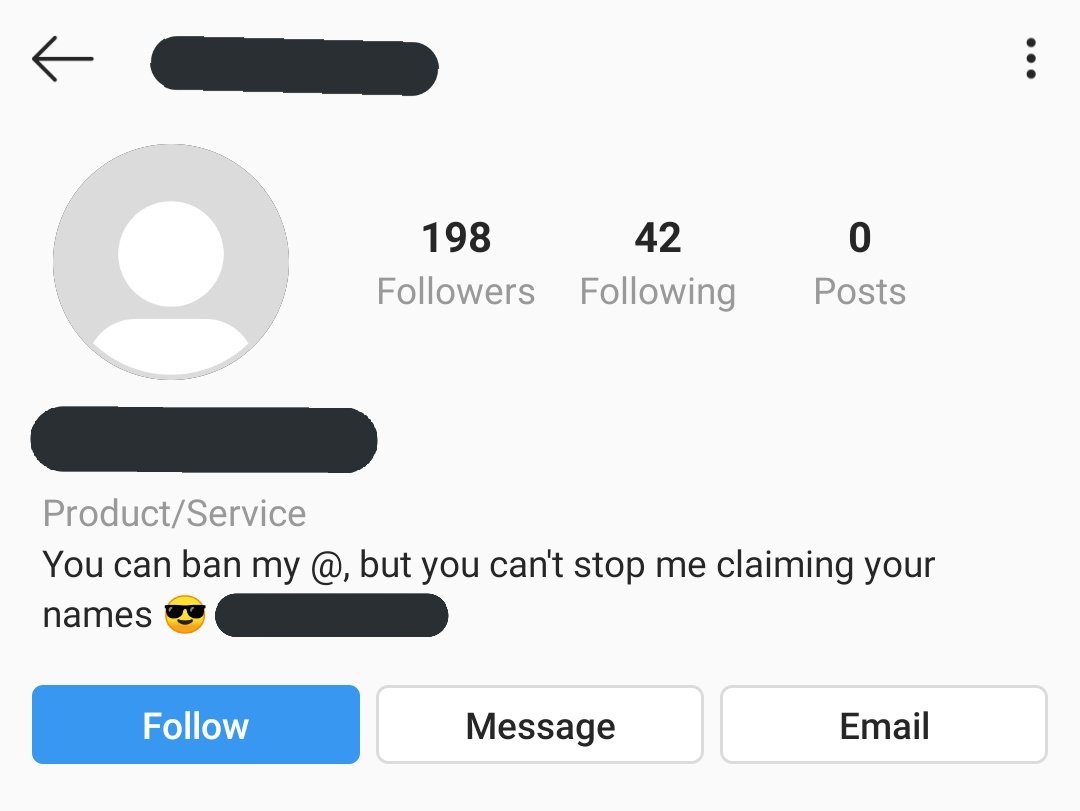 Reasonably, Jane Manchun Wong clarified that she did not create the feature. She only found out about it and reported it to people. She reverses engineers the app to discover things that average, ordinary users wouldn't. She made a plea to those who think she is behind all the updates from Instagram:
"Please stop sending me death threats. I'm just passing along what I found. Don't murder me or my family please."
Meanwhile, Jane Wong took the opportunity to educate people on how to prevent criminals from taking over their accounts and stealing their Instagram usernames. She advised of protecting Instagram accounts by using two-step authentication apps or physical secure keys. She also noted that 2FA thru SMS is not secured, as she shared the process on how to do it Instagram through this link.
Many of Jane's followers on Twitter sent her messages of support amid the death threats that she received from the supposed troll slash hater. One Twitter user said that using "you Asian" as an insult is the lowest insult he heard in weeks.
Another follower said that the "you Asian" comment is rather a compliment because "we smort peeps," referring to the stereotype that Asians are good at math, technology, and science. Another questioned why hate is so prevalent on Twitter, and others expressed their frustrations with just an "ugh."
A Twitter user attempted to fire back saying that calling people "squatters" is a weird insult and that Wong supposedly invented and "faked a new Instagram 'term' for clout and for people to talk about," but another user effectively shut him up by educating him about cybersquatting and telling him to "get over yourself." /apr